Luke Skywalker Jedi Knight
(1983)
---
Additional Information
Thomas made this costume immediately after the premiere of Return of the Jedi.
The cloak for this outfit is one of the most-borrowed items in Thomas' costume inventory. It fits anyone and any costume, and it looks stunning.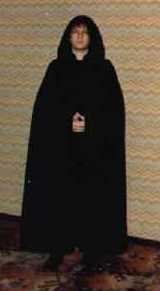 ABOVE: Thomas in his Luke Skywalker Jedi Knight costume, complete with cloak.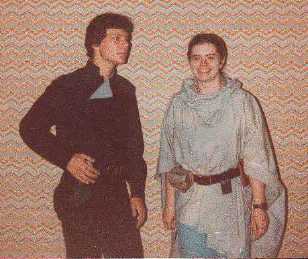 ABOVE: Thomas and Cindy as Luke and Leia, separated at birth.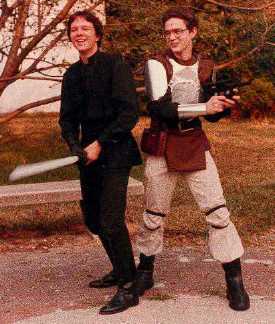 , ABOVE: Thomas as Luke and Will Brehm as Lando Calrissian.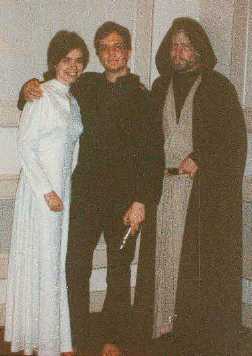 ABOVE: Cindy Lewis as Leia, Thomas as Luke, and Chuck Coates as Obi-Wan Kenobi. Thomas made Chuck's outer robe.