Luke Skywalker Stormtrooper
(1984)
Presentation:
(Thomas enters, looks around, then removes helmet.) "I'm Luke Skywalker, I'm here to rescue you."
---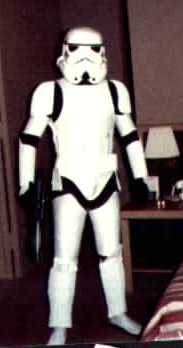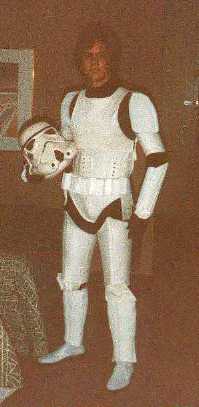 Additional Information
The costume is primarily constructed of a synthetic batting & blanketing material with one fairly-slick side, sewn together into separate pieces. A black turtleneck, body stocking, and gloves were worn under the armor. White canvas shoes and white socks stood in for boots. The helmet was the only part of the armor that Thomas didn't make: it came from Don Post Studios.