The Van
Thomas drives a 1970 VW camper van with as many miles on it as the Apollo 11 Lunar Module. However, the Van is in much better shape than Columbia.
Thomas' family bought the Van second-hand in the mid-seventies. Thomas learned to drive in the Van, and it became his primary vehicle shortly thereafter. A neuro-symbiotic link directly connects Thomas' brain with the Van, so that each is aware if the other is in danger.
The Van came complete with all original equipment, including the tent option that allows the Van to become a spacious two-room apartment. Modifications include the hyperdrive motors, inertial tracking system, and functioning chameleon circuit. We are looking into adding an onboard computer in the near future.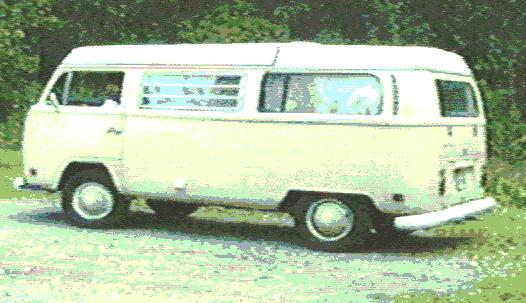 The Van
---
Links:
---